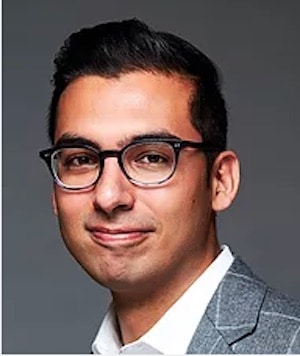 Chainlink has partnered with Wrapped to allow users to wrap their crypto and use it on multiple chains.
Wrapped is a joint initiative between TokenSoft and Anchorage. Wrapped said it is exciting to have selected Chainlink Proof of Reserve (PoR) to provide complete on-chain auditability of supported wrapped assets, which are fully backed 1:1 by a qualified custodian.
Mason Borda, CEO of Tokensoft, commented:
"For far too long, much of the blockchain industry has resembled the traditional financial world where user assets are freely rehypothecated and used at the discretion of large, centralized entities. Chainlink PoR creates a whole new level of transparency for DeFi and CeFi institutions through its automated auditing system that can be verified by anyone in real-time."
Chainlink PoR is said to use on-chain reference feeds to provide smart contracts with the data needed to calculate the true collateralization of Wrapped assets.  By using Chainlink PoR, users may verify in real-time that their wrapped assets are fully collateralized, according to the company. The collaboration is designed to bring increased transparency and auditability to wrapped assets to provide users with the information they need to make informed decisions.
Chainlink PoR is a decentralized service offered by the Chainlink Network.  Chainlink PoR is said to enable autonomous auditing of the collateral backing wrapped.com assets in real-time. Chainlink PoR helps ensure that user funds are protected, increasing user confidence that the wrapped.com team is not engaging in any suspect fractional reserve practices that have been observed with other assets in the space.
The company claims that Chainlink PoR sets a new standard for auditability where users have proof that the assets they own and the protocols they use are fully backed and collateralized.
Chainlink Proof of Reserve reference feeds can be constructed to provide collateralization data on any wrapped asset, including cross-chain tokens settled on any smart contract-enabled blockchain.
Chainlink is an oracle network for powering hybrid smart contracts. Chainlink Decentralized Oracle Networks provide developers with data sources and secure off-chain computations to expand the capabilities of smart contracts on any blockchain. Chainlink reports that it currently secures billions of dollars in value for smart contracts across decentralized finance (DeFi), insurance, gaming, and other major industries.