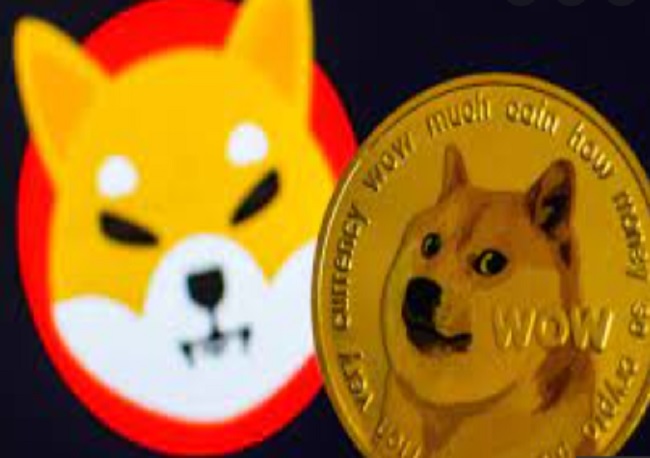 New Delhi: Over the past few weeks, Dogecoin and Shiba Inu have gained immense popularity. They have achieved the tag of trendiest cryptocurrency in the world of finance. Besides, the SHIB community continue the petition on trading platform Robinhood to list Shiba Inu which gained over 130,000 signatures till June this year.
Dogecoin, a meme cryptocurrency was created by Australian entrepreneur Jackson Palmer and software engineer Billy Markus in 2013. On December 6, 2013, Dogecoin went live officially, becoming hit instantly with the community. On the other hand, Shiba Inu is a token that intends to fall into the category Dogecoin by becoming an Ethereum-based alternative. The circulation supply of SHIB is one quadrillion.
Considering the total number of daily transactions on the Dogecoin network, a fall below 18,000 has been witnessed. Since 2017, this fall has hit the lowest level in terms of the volume of transactions. In April 2021, the Dogecoin transaction has witnessed an increase that reached a height of 100,000. Theoretically, the rise in demand for an asset is associated with the drop in on-chain activity.
However, for the Shiba Inu-based cryptocurrency it is the opposite.
The main reason behind the gained popularity of Dogecoin is Robinhood's announcement of the launch of the next cryptocurrency wallet that would enable the deposit and transfer of DOGE.
In a survey done on Twitter by Adam Aron, the CEO of AMC, the world's largest theatre chain, the question that was asked to his followers was that whether they would accept Dogecoin for online payment. At least 70% of his followers' answers were positive.
An 18% spike in the number of token holders has been witnessed by Shiba Inu. Till September 21, 668,810 wallets hold Shiba Inu in their cryptocurrency world.
Meanwhile, Billy Markus took to Twitter to share his thoughts about the rising acceptance of Dogecoin.
okay we are allowed to overreact now

robinhood wallets is huge news for dogecoin – it opens up so many users to the real utility of cryptocurrency!https://t.co/pSV2WiopwN

— Shibetoshi Nakamoto (@BillyM2k) September 22, 2021
In a response tweet, the tech enthusiast and CEO of Tesla, Elon Musk said that the drop in DOGE is important to make "buying movie tix viable."
Super important for Doge fees to drop to make things like buying movie tix viable

— Elon Musk (@elonmusk) September 22, 2021
Dogecoin has gained over 7% allowing the cryptocurrency to climb upward.