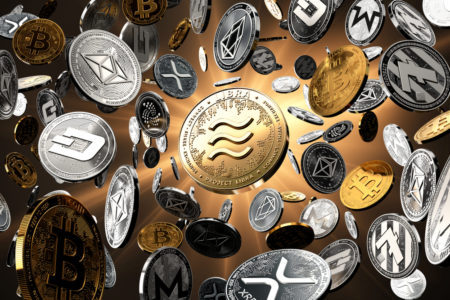 Bullish tempers flared across the cryptocurrency market on Oct. 20 as Bitcoin rose to fresh all-time highs at $67,000. Bitcoin's breakout to $67,000 sent the total crypto market capitalization to a new all-time high, an indication that Altcoins could soon embark on a new uptrend.
Notably, the majority of the Altcoin bunch rose with some notching double-digit gains. As of press time, Solana (SOL, +16.75%), Nexo (NEXO, 19.83%), MCO (MCO, +38.25%), Safemoon (SAFEMOON, +12.88%), Moonriver (MOVR, +25%) were up in the last 24 hours.
The DeFi sector also benefited from BTC's bullish breakout with the total value locked (TVL) across all DeFi protocols climbing to a new record high. The DeFi Sector trading volume also rose significantly, presently up 34.71% according to coinmarket cap data.
Majority of DeFi related tokens traded in green with Chainlink (LINK, +6.39%), Ren (REN, +11.70%), 1inch Network (1INCH, +13.39%), Secret (SCRT, +13.28%) up in the last 24 hours.
On-chain data analytics, Santiment detects rising whale activity as Chainlink accumulates. Stating "Chainlink sits at a modest $25.70, but whale traders are staying busy & adding to their bags. Addresses with 1M to 10M $LINK now own 167.7M tokens worth $431M. In the last 4 months, through this volatility, these whales have added 15.2% more $LINK".
Courtesy: Santiment
With investors closely watching to see how Altcoins and decentralized finance (DeFi) tokens will react to Bitcoin's latest rise to all-time highs, the calls for a new "Alt Season" are presently mounting. "Altseason" refers to a phenomenon where most Altcoin tokens break out in their BTC and USD pairings and this usually follows a major run-up in the price of BTC, especially when the price stalls or pulls back.
Wen Altseason?
Signs that an Altseason is around the corner are beginning to emerge across the cryptocurrency market. From a technical viewpoint, the "Altseason narrative" looks supported as Ethereum (ETH) is poised to stage a comeback rally against BTC, the recent gains in the ETH/BTC pair are thought to be the fuel behind Altcoins which are rallying today.
From the historical angle, analysts note that during bull markets, Bitcoin's impressive rally was usually succeeded by Altcoins' surge, especially after BTC surges to a local peak or an all-time high. In the previous bull markets, the surge in Bitcoin price was often followed by a consolidation phase. During this time, traders tend to turn their attention to Altcoins.
Traders foresee a similar pattern playing out in this current price cycle, with the expectations of Altcoins generating massive gains in the days ahead as BTC pipes down. In the last couple of days, several Altcoins have rebounded from their downside lows to post double-digit gains, and it seems that investors are interpreting the present Altcoin recovery as that which leads up to a new 'Altcoin Season'.
Telltale signs investors should watch out for the upcoming Altcoin season is when obscure and lesser-known projects start to generate insane profits as traders try to jump on the rising price.
Image Credit: Shutterstock