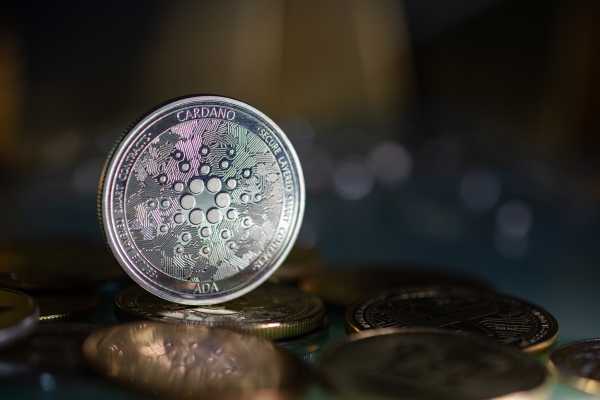 Cardano Has Nearly Reached Five Years Without an Outage
As of Sunday, Cardano had gone 1,760 days without an outage, nearly five years, despite periods of intense usage, such as 2021's crypto-mania, during which time Cardano upgraded its blockchain to support smart contract technology. That compares to Cardano competitor Solana, which is also often reffered to as an "Ethereum killer" but had already experienced 12 major outages as of the start of June. Analysts claim that Cardano's long-term stability is one of the reasons why it is one of the most popular blockchains amongst developers.
Cardano's Solid Fundamentals
As per a weekly report from Cardano's developer Input Output Global (IOG) released last Friday, the number of projects building on Cardano had risen to 1,040, a new all-time high. This compares to 943 just two months ago, desite the ongoing so-called "crypto winter" hanging over the industry.
Every Friday, we publish our weekly #Cardano development update. So for the lowdown on what IOG's dev team has been working on last week, head on over and take a look👇https://t.co/XEKoXQUGxy

— Input Output (@InputOutputHK) July 22, 2022
Moreover, the number of Non-fungible Token (NFT) projects running on the Cardano blockchain had risen to over 6,300, while the number of native tokens issued on the Cardano blockchain was up to 5.5 million. Both also hit new record highs and were up from 5,656 and 4.8 million two months ago.
According to rankings put out by crypto analytics firm Santiment last week, Cardano saw the highest development activity in the last 30 days, beating the likes of Ethereum, Polkadot and Polkadot's test experimental network Kusama. Santiment gave Cardano a developer activity score of 387.33, Polkadot and Kusama scores of 281.97 and Ethereum a score of 274.87.
Vasil Hard Fork To Boost ADA?
In late June, IOG delayed the implementation of the Vasil hard fork on Cardano's main blockchain for at least one month. Thus, if things go to plan, the upgrade could be implemented as soon as this week. "The node, ledger, and consensus teams… continue testing Vasil functionality (and) working closely with DApps and projects building on Cardano", IOG said in its weekly report last Friday.
Analysts think that a successful transition could deliver a significant boost to the price of Cardano's ADA token. Bulls will be hoping that ADA can rally as ETH did upon the announcement of a date for the so-called "Merge" to Ethereum 2.0.
Cardano's developers say that the upcoming upgrade is the most complex program of development and integration on Cardano since its Alonzo hardfork added smart contract functionality to the blockchain back in September 2021. The Vasil hardfork aims to improve the network's speed and scalability by reducing transaction size and, as a result, increasing the network's throughput whilst also lowering transaction fees on the network.
Experts responding to a recent finder.com survey were split over how the upcoming Vasil hardfork will impact Cardano. 20% said it would positively impact ADA's price, 18% said it would have an adverse effect, while 50% said it would increase the functionality of the Cardano blockchain.
Another Hard Fork Delay?
One Twitter user and Cardano builder on Thursday outlined a few reasons why he thinks the upgrade will not take place by the end of July month. However, he said another delay would be "no big deal, since our (Cardano's) credo (credibility) is to do things right instead of fast, and I for one am supporting this 100%".
For those wondering about the #Cardano Vasil hardfork, here my thoughts why I don't think we'll se it in July, and why that is OK – a thread 🧵 1/n

— Nils Codes (HAZEL) 😺⭕✨ (@NilsCodes) July 21, 2022
Nonetheless, when the delay to the Vasil upgrade was announced at the end of June, ADA's price did fall at the time. Thus, a delay could pose some short-term risk for the cryptocurrency that short-term traders should be aware of.