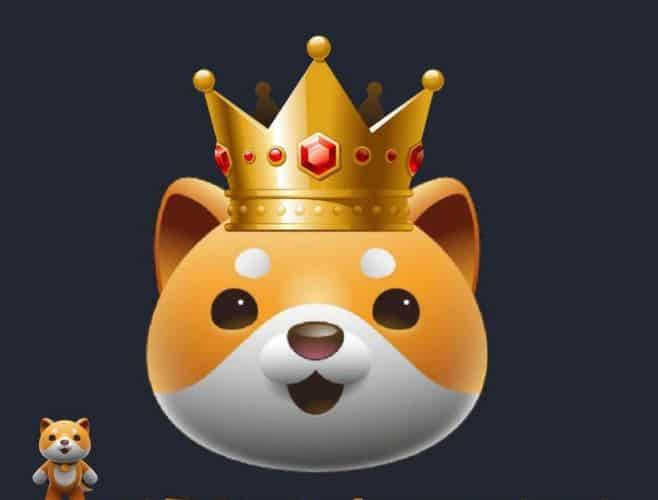 Singapore-based Cryptocurrency Exchange, Deepcoin added support for Baby DogeCoin (BabyDoge).
Deepcoin, the world's most innovative crypto asset exchange, announced that it listed Baby Doge Coin with BabyDoge/USDT pair. Deepcoin users can now buy and sell BabyDoge by paying spot trading fees of 0.05%.
🔥 #BabyDoge /USDT is NOW available on #Deepcoin Spot trading! @BabyDogeCoin

Buy and Sell now with 0.05% spot trading fees!

🚀Sign Up: https://t.co/U7T5rqdraj
#BabyDogeCoin #BabyDogeArmy #memecoin #crypto pic.twitter.com/MzjKOU3dwU

— Deepcoin (@Deepcoin_global) July 25, 2022
Founded in November 2018, Deepcoin provides spot, derivatives, wealth management, DEFI investment, and other comprehensive financial services to its 1 million registered users in nearly 30 countries. The company supports numerous fiat currency deposit methods from around the world to trade more than 100 cryptocurrencies available on the exchange.
The listing on Deepcoin Exchange put no significant impact on the price of BabyDoge. At press time, Baby Doge Coin is trading at the price of $0.000000001291, down -2% over the last day, with a 24-hour trading volume of $3,004,873 ($3M).
– Advertisement –
Disclaimer
The content is for informational purposes only and may include the author's personal opinion, and does not necessarily reflect the opinion of TheCryptoBasic. All Financial investments, including crypto, carry significant risk, so always do your complete research before investing. Never invest money you cannot afford to lose; the author or the publication does not hold any responsibility for your financial loss or gains.