Before we understand the criteria for the best crypto-friendly banks, let's first understand what that term means. Cryptocurrencies need banks in order to grow and expand, just like businesses do. For instance, if there was no access to the fiat economy (Government-backed currency), it would have been highly improbable for Bitcoin to amass its value today.
These banks provide consumers with cheaper transaction fees when switching between cryptocurrencies. Crypto banks combine cryptocurrencies with traditional bank operations simultaneously.
This list shows the best crypto-friendly banking websites and their pros and cons. Bank Prov is a crypto bank offering full-service USD banking to crypto natives and associated businesses.
Also Read:
Guide for finding the best bank for cryptocurrencies
Most countries have very little regulation regarding cryptocurrencies. Moreover, ambiguous regulation can cause more difficulties for banks when implementing cryptocurrencies. The bank will, therefore, only be operating under specified conditions.
Cryptocurrency and blockchain technology is challenging the traditional banking industry because of their decentralized finance and increased privacy. However, because it hasn't completely replaced fiat money, you'll need a crypto-bank to bridge the gap. As crypto's legitimacy grows, more banks are integrating with crypto exchanges and wallets in order to meet customer demand.
Best crypto-friendly banking apps
1. Robinhood
Robinhood is a commission-free stock trading app that also offers free cryptocurrency trading. Robinhood currently only supports buying and selling of Bitcoin (BTC), Ethereum (ETH), Litecoin (LTC), and Bitcoin Cash (BCH), but more coins will be added in the future.
2. Coinbase
Coinbase is a digital currency exchange headquartered in San Francisco, California. They broker exchanges of Bitcoin (BTC), Ethereum (ETH), and Litecoin (LTC) with fiat currencies in around 32 countries. The basic features of the bank include the platform that lets users trade and tracks the digital bank-friendly cryptocurrencies at their fingertips. The users can schedule recurring buys and sells and can also set up a wallet to store their cryptocurrencies.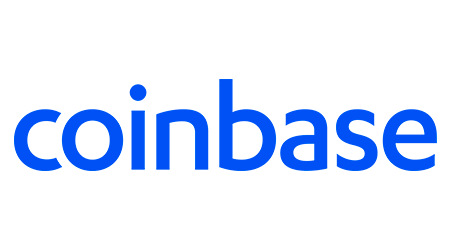 3. Binance
Binance is a global cryptocurrency exchange that provides a platform for trading more than 100 cryptocurrencies. Binance supports the following coins: BTC, ETH, LTC, BNB, XRP, TRX, NEO, XVG, IOTA, EOS, and ADA. This bank is different from the others because it lets the traders trade crypto. Due to all the benefits that it provides to its users, the crypto-friendly bank has more than 60 Million users worldwide.
4. Ally Invest
Residing in the United States, Ally Invest is an online stock broker that offers low commissions and access to a large selection of investment products. Ally Invest also allows trading in cryptocurrencies, including Bitcoin (BTC), Ethereum (ETH), and Litecoin (LTC). The bank has mobile apps for both Android and iOS devices.
5. Juno
The main purpose of the crypto- bank is to help people grow and reach their financial goals. Based in the United Kingdom, Juno offers a free share-trading platform and also allows users to trade cryptocurrencies. The bank has mobile apps for both Android and iOS devices. The key features of the bank include the ability to buy and sell cryptocurrencies, as well as track the prices of the major digital assets.
6. Bankera
Mainly operating in the UK and Europe, Bankera is a digital bank for the blockchain era. The services offered by Bankera include bank accounts with personal IBAN, debit cards, interbank foreign exchange rates, and loans. The crypto-friendly bank also allows users to buy and sell cryptocurrencies.
7. Barclays
Barclays, the UK-based bank, is one of the oldest financial institutions in the world. The bank has been at the forefront of innovation and is now one of the few banks that allow customers to trade cryptocurrencies. The main benefit of using Barclays is that it offers a safe and secure way to buy and sell cryptocurrencies.

8. Bank Prov
Bank Prov is a crypto bank offering full-service USD banking to crypto exchanges and associated businesses. The bank offers a suite of banking services, including checking and savings accounts, debit cards, loans, and credit products. Bank Prov also allows users to buy and sell cryptocurrencies.
9. Revolt
Revolt is a digital banking platform that offers a suite of financial products and services to cryptocurrency users. The main benefit of using Revolt is that it allows users to buy, sell, and hold cryptocurrencies. The platform also offers a debit card that can be used to spend on cryptocurrencies.
10. USAA
USAA is a financial services company that offers bank, investing, and insurance products to individuals and businesses. The company also allows its members to buy and sell cryptocurrencies. USAA is one of the few banks that offer full-service banking to cryptocurrency users.
What makes a bank crypto-friendly?
The cryptocurrency market had a significantly smaller market capitalization than conventional finances. In order to get a grasp of the factors that make a bank crypto-friendly, One should take a look at the following three key indicators.
1. Size of the bank
There are two types of banks: small regional and large global. The difference in their crypto policies comes from the diverse needs of their clients. Smaller regional banks tend to be more open to cryptocurrencies because their clients are mostly tech-savvy early adopters. On the other hand, large global banks are more cautious with their crypto policies because they have to protect their clients, mostly institutional investors.
2. Location of the bank
The regulatory environment surrounding cryptocurrencies can differ significantly from country to country. For example, in the United States, banks are allowed custody of cryptocurrencies as long as they follow the know-your-customer (KYC) and anti-money laundering (AML) regulations. In contrast, in China, banks cannot have custody of cryptocurrencies but can provide other services such as exchanges.
3. Profile of clients the bank deals with
The kind of customers a bank has can also influence its crypto policy. For example, a firm that caters to individual investors would be more inclined to welcome cryptocurrencies than one that only serves institutional investors.
History of banks backing cryptocurrency projects
It is worth noting that some banks have been more open to cryptocurrency projects than others. For example, in 2014, JPMorgan Chase led a US$50 million funding round for the bitcoin exchange and wallet service Coinbase.
In 2017, Goldman Sachs also invested in Circle, a startup that allows users to hold, send and receive US dollars and other crypto purchases. More recently, in 2019, Binance announced that it had secured a US$1 billion investment from a consortium of banks and investors, including JPMorgan Chase and Goldman Sachs.
Advantages and disadvantages of using a crypto-friendly bank
There are several advantages to using a crypto-friendly bank. First, it can save you time and money because you won't have to convert your crypto into fiat currency when you want to make a purchase. Second, it can help you avoid some of the fees associated with traditional banks. And third, it can give you peace of mind knowing that your money is safe and sound.
However, there are also some disadvantages to using a crypto-friendly bank. First, the selection of banks is still relatively limited. Second, you may have to pay higher fees than you would at a traditional bank. And third, your money may not be as safe as it would be at a traditional bank because the regulations surrounding cryptocurrencies are still evolving.
The bottom line is that using a crypto-friendly bank can offer some advantages, but it also comes with some risks. If you're thinking about using one, be sure to do your research and only use a reputable and trustworthy institution.
Factors to consider when choosing a platform
Ease of use: The platform should be easy to use, with a user-friendly interface.
Security: The platform should be secure, with industry-leading security protocols.
Support: The platform should have 24/7 customer support in case you need help.
Fees: The platform should have competitive fees so that you don't overpay.
Selection: The platform should offer a wide selection of coins and tokens so that you can find the ones you're looking for.
Best banks and alternatives for crypto
Banks are divided on how friendly they are to cryptocurrency and their trading counterparts. Most large banks merely dabble in cryptocurrencies by allowing crypto exchange using their debit card or bank account on popular exchanges. Others, on the other hand, have already made history with their involvement in cryptocurrencies. Here are a few of the most prominent examples.
1. Best for crypto trading
Goldman Sachs
The renowned investment bankers at Goldman Sachs have been wholeheartedly committed to cryptocurrency since they reactivated their own trading desk for it in early 2021. Though the bank doesn't facilitate checking accounts, it does offer various other financial services like savings and investment accounts.
While you can easily link your savings account to major exchanges such as Coinbase, crypto offerings are currently only available to the bank's wealthiest clients.
2. Best for spending your crypto
Coinbase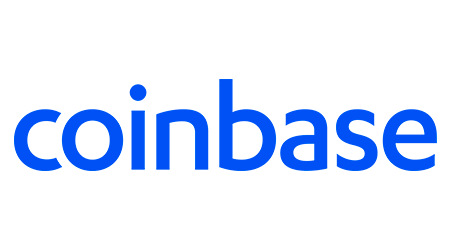 The Coinbase debit card allows you to spend your cryptocurrency anywhere that Visa is accepted. Your purchases are free if made in US dollars or USDC, but be prepared to pay a 2.49% flat transaction fee for crypto businesses.
3. Best for crypto borrowing
Celsius Borrow
Celsius occupies the Centralized Finance (CeFi) blockchain space, positioning itself as halfway between a traditional bank and Decentralized Finance (DeFi). By acting as an intermediary, Celsius handles all transactions conducted between a borrower and a lender. However, in contrast to traditional lenders, Celsius doesn't charge origination fees or check your credit score.
4. Best for crypto savings
Outlet Finance savings
account
The outlet is a new and up-and-coming DeFi platform that's shaking up the cryptocurrency industry with its high-yield savings account. The Outlet app allows you to link your bank account and deposit funds into your Outlet account, which is then used to mint Outlet Tokens (OUT).
These tokens are then used to earn interest on your deposited funds. The current interest rate is 5%, but it's subject to change based on market conditions.
5. Best for sending and receiving crypto
BlockFi Transfer
BlockFi Transfer is a new service that allows you to perform your crypto transactions with zero fees. The service is currently available in 42 US states and Washington D.C. and supports popular cryptocurrencies such as Bitcoin, Ethereum, Litecoin, and USDC.
While there are many different options when it comes to choosing a bank or platform for your crypto needs, the best one for you will ultimately depend on your individual circumstances. Be sure to carefully consider all of the factors mentioned above before making your decision.
6. Best for exchange integration
JPMorgan Chase
The bank has announced its attitude toward bitcoin, stating that it now considers the cryptocurrency to be "undesirable." Since Jamie Dimon, JPMorgan Chase's CEO referred to Bitcoin as a fraud and said it was worthless, the company has had conflicting views. It is the first US bank to create its own cryptocurrencies and blockchain technology for corporate clients to send payments across borders. Chase currently works with major exchanges like Coinbase and offers six crypto funds for affluent investors.
After being sued for charging fees on crypto transactions, Chase refunded 95% of the customers who were charged and created a new coding category for cryptocurrency so that it would no longer be classified as a "cash advance."
7. Best for crypto credit cards
Gemini Credit Card
The Gemini Credit Card is linked to your Gemini Exchange account rather than a bank, as traditional credit cards are. You'll get all of the benefits of a standard credit card, including Mastercard's Zero Liability Protection and ID Theft Protection, but you'll get to choose between crypto rewards for normal purchases.
You can also use your card to spend your crypto anywhere that accepts Mastercard. The only downside is that the Gemini Credit Card is currently only available to residents of the United States.
8. Best for managing crypto and fiat
Revolut
The Revolut app is a mobile fintech with a prepaid debit card that allows you to purchase and trade cryptocurrencies instantly from it. For your everyday spending, you'll get budgeting and expenditure analysis, the ability to spend over 140 currencies at interbank rates, and free currency exchanges for up to $1,000 on weekdays.
What to look for in a crypto-friendly Bank
When you're looking for a bank that's friendly to cryptocurrency, there are a few key factors to consider. Here are some of them:
1. Availability
The availability of a specific crypto bank might be tough to determine right now, as the legal guidelines around cryptocurrency are still in development in several places. For the time being, it's best to keep track of local crypto regulations and stick with bitcoin banks that are able to operate lawfully in your nation.
2. Ease of Use
One of the main issues that Bitcoin and other cryptocurrencies face is user-friendliness. This new technology requires people to change their entire mindset about digital money security, as cryptocurrency payments are irreversible. The fact that private keys can be lost, accounts can be hacked, or someone could simply send an irreversible payment to the wrong recipient has caused many difficulties in terms of ease of use.
However, this is much simpler for crypto banks to address since they generally take custody of their customers' bitcoin assets. A user-friendly interface that allows you to monitor your cryptocurrency portfolio and transfer between fiat and cryptocurrency balances relieve a lot of the strain associated with how the basic layer's crypto protocols function.
3. Security
Security is a critical issue in the cryptocurrency world. It's easy to send an irreversible payment, which means it can be much more difficult to repair things if something goes wrong from a security standpoint, so the level of security provided by a crypto-friendly bank must be considered number one. Look for a bank with a long history in the cryptocurrency sector free of any major hacking breaches, as these are the ones that will best safeguard your bitcoin savings.
4. Reliability
Numerous aspects contribute to a crypto-friendly bank's reliability. Amongst them, security is critical. This means that you must be certain that your assets are safe from digital thieves. Also, check the licenses and registrations held by the financial institution. Avoid those located in places with lax regulations or unknown founders; often, such businesses end up being exit scams where customers lose everything.
4. Fees
When people first get involved in bitcoin or cryptocurrency trading, fees are always a key area of interest. This is because users do not want to be paying high rates every time they switch between crypto and fiat.
However, before making any decisions, remember that you'll always get exactly what you paid for in this industry – no more and no less. While there's nothing wrong with opting for low fees where possible, ensure you aren't sacrificing other vital factors – like security – in exchange for a small break on fee payments.
However, the fees associated with changing between different assets at crypto-friendly banks have become much more reasonable over time compared to when these services first launched."
Beyond the basic worries about costs and security, crypto bank customers should consider additional, specialized features that certain crypto banks provide. Will you be able to use a bitcoin debit card with your chosen cryptocurrency bank? What about interest accounts? Can you make money by putting your cryptocurrency savings to work? These are just a few of the extra services that may be accessible through a crypto bank.
App
With more people using their phones than ever to access the internet, any crypto-friendly bank you consider must have a well-made iOS and Android app. All of the features on the mobile app should be available through the phone interface.
What makes a crypto-friendly bank different from a traditional bank?
The main distinction between a crypto-friendly bank and one that you are already familiar with is that a crypto-friendly bank does not regard Bitcoin and other cryptocurrencies in an unfavorable light. In reality, these forward-looking banks will either attempt to incorporate cryptocurrencies directly into their online banking systems or have already done so.
While some banks have been weary of Bitcoin in the past, more recent years have seen a shift in policy. Now, many integrate cryptocurrencies and traditional banking operations, allowing users to transact using both within the same interface.
Why are banks afraid of cryptocurrencies?
The main reasons banks are hesitant to work with Bitcoin and other cryptocurrencies:
1. Regulations
upcoming years will see stricter regulations for electronic money handling than there are currently.
Furthermore, a number of nations have no specific laws regulating how banks should handle cryptocurrencies. Because of the lack of regulation, it's almost impossible for banks to do business with cryptocurrency.
2. Volatility
Banks are apprehensive about working with cryptocurrencies since the value of their assets and customers may fluctuate drastically. Banks exist to make money, and they don't want to lose the value of all of their assets or clients due to a cryptocurrency market shift.
3. What are the risks of not using a crypto-friendly bank?
A few hazards when dealing with a non-cryptocurrency-friendly bank are when your bank discovers transactions from cryptocurrency exchanges, such as buying crypto or transferring it to another exchange. Your bank may request that you clarify your funds' source and the purpose of the cryptocurrency purchase at that time.
Suppose the bank's demands are not met. Even if you provide satisfactory answers, they may freeze or permanently terminate your account in order to satisfy the standards set by their compliance department.
While your funds may be inaccessible for a period of time if you open a new bank account, choosing a crypto-friendly bank will serve you better in the long run.
Fintech firms that let you buy crypto
Customers using Square and PayPal can buy, sell, and store cryptocurrencies alongside their balances in dollars. Similar services are offered by banking technology firms Revolut and SoFi.
PayPal also enables you to pay for online purchases using a cryptocurrency balance, which means you may sell the currency back to PayPal at checkout.
If you're looking to explore crypto and aren't sure where to start, companies like Square that have already established mainstream banking services may be a good place. However, keep an eye out for things like transaction fees and limits, as well as the types of crypto available. For example, Cash App only offers purchases of Bitcoin, while PayPal offers three or more cryptocurrencies.
How to open a crypto bank account
After researching different options, setting up an account is easy when you find the bank that works for you.
Most of these banks enable you to begin and finance your account on their websites. You'll need to give some information like name, phone number, address, and probably some other details about yourself and/or your business.
What are the benefits of a crypto-friendly bank account?
Although it may take a few minutes to complete the KYC, it is still possible to do so rapidly and easily. In fact, the process is much less difficult than with a traditional bank.
You'll be able to buy, sell, and store cryptocurrencies more easily.
You'll have access to a wide range of banking products and services.
You'll be able to take advantage of the many benefits banks offer, such as loans and credit products.
You'll be able to use your debit card to buy Bitcoin.
What are the risks of a crypto-friendly bank account?
There are a few risks to consider before opening a crypto-friendly bank account:
You may be subject to higher fees.
You may need to undergo a more stringent KYC process.
Your bank may not offer all the features and services you're looking for.
Be sure to do your research and choose a bank that's right for you.
Is a crypto-friendly bank account right for me?
A crypto-friendly bank account may be a good option if you're looking to buy, sell, or store cryptocurrencies. However, be sure to do your research and choose a bank that's right for you. Considering the fees, the KYC process.
Conclusion
If you want to invest in Bitcoin or other cryptocurrencies, it is essential to find a bank that will assist you in achieving your objectives. A crypto bank account can help you manage your finances and make buying, selling, and trading cryptocurrencies easier.
In addition, a crypto bank account can provide you with the peace of mind that comes with knowing your money is safe and sound. So if you're looking for a way to invest in cryptocurrencies, be sure to consider opening a crypto-friendly bank.
Even though finding the right bank is not easy, the ones we have discussed in this article are undoubtedly the best crypto-friendly banks. They offer services and products to support you in all your Bitcoin transactions.