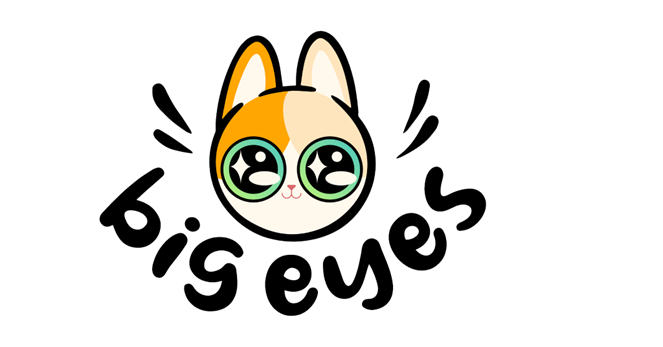 Hollywood News – Crypto and Celebs:
Well, by now, we are all accustomed to the ties that interlace Hollywood with the cryptocurrency industry. I mean, we all know about it. A big part of the "job" of being a celebrity is, in fact, to influence the public and to ultimately "sell" the "dream." The connection between the prominent and powerful of the world, the general public, social media, and financial products or services are strong and everlasting. Whether we're talking about tangible commodities or abstract fantasies, there's always something to sell, there's always someone willing to sell it, and there's always someone interested in buying it.
So let's dive straight into it. Who's selling what, where, and most importantly, to whom?
Well, Cryptocurrency has been a "thing" in Hollywood for quite some time now, with celebrities swearing by their digital currency and Web.3 investments. Kanye West and Snoop Dogg are, of course, leading the "pack" with their efforts and full involvement in the NFT and Metaverse sectors.
Snoop Dogg
Image source axs.com
Rapper, actor, and businessman (who, as reported by CNN, has just dropped his very own brand of breakfast cereal – Snoop Loopz) is a real crypto-aficionado. What am I saying, the man is literally building a crypto-empire with his NFT collections and his strive to support young, emerging artists through digital currency. NFTs, or non-fungible tokens, are one-of-a-kind blockchain tokens that can represent ownership of a digital or physical asset, usually in the form of a unique art piece.
The "Drop it Like it's Hot" singer has recently talked about what's happening in the crypto markets lately and how he feels that the cryptocurrency winter "may actually do the industry some good in the long run."
The artist went on to state that he believes crypto is a "beautiful industry" with plenty of potential and plenty of opportunities too. He added that he personally feels that the industry's temporary swinging position is not here to stay, "there is always a depression in every industry," he says, comparing the current downfall of the crypto markets to those of alcohol, tobacco, fashion, and even food.
The statement comes just after major news broke out about:
One, is that the world's main record label companies, Universal, Warner Music Group, and Sony Music, have all investigated the possibility of employing NFT technology in the near future, which would in return, attract even more artists to join the cause.
Two, after partnering with Bored Ape (and creating its very own Taco Truck business – Bored Taco), Snoop might be thinking of partnering with yet another animal-themed project. Dogs? Nah, Cats!
The Starsky & Hutch actor is allegedly in talks with the developers of Big Eyes for the creation of a "top-secret" project involving unique NFTs which will stimulate and benefit young, emerging artists.
Kanye West
Another talented artist, rapper, and businessman. Kanye West (who has recently been spotted out with a "mystery brunette"), famous for his Yeezy lifestyle brand and of course, his relationship with modern-day starlet Kim Kardashian (formerly Kim Kardashian West), is not new to making "shocking" claims.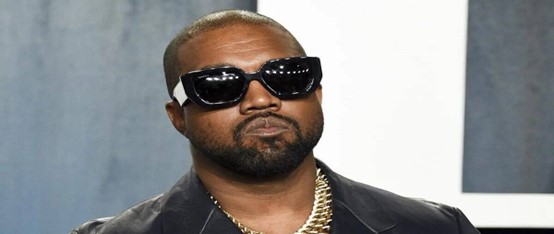 (image source The Indian Express)
This time, the 21-time Grammy winner has spoken in favour of cryptocurrency, saying that the "True Liberation of America" (Forbes) might actually come from Bitcoin (BTC) and the cryptocurrency industry at large. Well that's a bold claim, Kanye! But could he have spoken some truth there?
(Kanye on the Joe Rogan Podcast)
In the age of the digital, having the opportunity to create "self-wealth" through decentralised finance (DeFi) and consequently eliminating the need for intermediaries (such as banks) has been a blessing for many, celebrities included.
Any, (or almost any) crypto projects hold the space and the freedom to generate passive income for their users in a convenient and straightforward way.  For the most part, the DeFi protocol works as follows: You get to stake your "magic" token to earn yield in digital currency that you may then trade on margin for derivatives of even more digital tokens. In a sense, this process constitutes a remarkable accomplishment for our society – as a (now) large sector of the economy, we have finally developed a distinct financial system that is, for the most part, functioning, (very) profitable, and also almost entirely disconnected from the physical world.
The Billionaire and (controversial) MAGA supporter, after having had some concerns about NFTs (non-fungible-tokens) bidding them volatile "objects" with no foundations or intrinsic purpose in the "real world," has turned around. He has now warmed up to the idea of having his own NFT collections, following in the footsteps of fellow rapper Snoop Dogg.
According to over 15 new trademark cases submitted around the rapper's alter-persona, "Yeezus", Kanye West may be getting ready to mint his very own NFTs.
These speculations are based on the fact that "Ye" (Kanye's new legal name) is now exploring "blockchain-based non-fungible assets," currencies, and tokens, trying to possibly open up an online Metaverse retail store that would feature digital art as well as items from his Yeezy fashion house. All of this, it is rumoured, will be created in partnership with Big Eyes, an up-and-comer in the world of cryptocurrency and digital art.
Other Celebrities
If you thought that Mr "Ye" or "Big Unc Snoop" were the only superstars to have ventured into the wonderful, wonderful world of digital products and investment, well you are very wrong my friend!
In the cryptocurrency endorsement expedition, alongside the before-mentioned duo, other very prominent names come up.
Artist and influencer Paris Hilton has made NFTs "hot" by introducing to the market a series of "iconic" digital art pieces which sold for millions of dollars. The heiress to the Hilton Hotels "Empire" has repeatedly applauded the industry for the way it has helped democratising art and empower women.
Good Will Hunting actor and Academy Award winner Matt Damon has also expressed his full commitment to the cryptocurrency industry. In recent months Damon has been stating that "Fortune Favours the Brave" and that investing in digital currency should be a priority for anyone looking to make passive income.
Last but not least, British Supermodel Kate Moss has used cryptocurrency to make some good. The businesswoman and fashion Icon got in on the NFTs trend, presenting something wholly original. She created a video showing her in bed, sleeping, and released it as a non-fungible token titled "Sleep with Kate," which then sold for over $17,000. All proceeds have gone to the non-profit organisation "Gurls Talk."
Other notable personalities involved in cryptocurrency include Kim Kardashian, entrepreneur Elon Musk, Bella Hadid, Eminem, and comedian Ellen DeGeneres.
Now, who's going to be the next big celeb to endorse Big Eyes?
"Certified Cuteness": Big Eyes
Okay, so we have been mentioning the possibility of celebrities like Kanye and Snoop endorsing Big Eyes. Cool! But you may be wondering, what is Big Eyes? Well here is what we know about the new "certified cuteness" meme coin and NFT-based cryptocurrency.
First of all, Big Eyes (BIG) has been fully developed to be the cutest meme coin in the cryptocurrency sphere. It has been said that the creators of Big Eyes – a cute ginger kitten bearing sparkly eyes – have been elaborating the project to be the best possible alternative to the prominent (silly-looking) Shiba-inspired meme currency already present on the market (Dogecoin rings a bell).
Big Eyes (BIG) is a full-fledged community token that has the explicit objective of creating and then transferring income from the Defi ecosystem into individual's wallets, while also preserving the essential component of global community interconnections.
Tokens issued by the community can generate significant riches for both individuals and charitable organisations. Big Eyes strives to expand its endeavours even more by developing a blockchain ecosystem that can self-propagate for hypergrowth using non-fungible tokens (NFTs) – You can see why the two rappers, which have always been interested in developing community ties and helping the younger generations, are allegedly thinking about getting involved in the Big Eyes ecosystem and efforts.
In order to assure the longevity and sustainability of the project, to guarantee an investors-come-first ecosystem, and also to keep great ideas flowing, the ecosystem has implemented reactions that are quick and smooth, just like the ones of a cat, of course.  A tax system that is both straightforward and dynamic will permit adjustments to be made to fees with Auto Burn features, Marketing Wallet, and LP Acquisition.
Big Eyes plans to go big on NFT creation, with a creative marketplace waiting to open – the NFT Sushi Crew. The NFT collection will aim at bringing joy to the community while also increasing the value of the token, benefiting all holders in return. In addition, all revenue made through the NFT events will be contributed to a vote on whether or not to burn currency.
Big Eyes is also planning on giving its community access to many other in-house projects such as contests, rewarding systems and a shop where Big Eyes aficionados can purchase cool merch designed by the hottest artists in the business; this "wear the stare" venture is aimed at attracting even more individuals to join the "family" and expand Big Eyes' reach (together with holder's wallets).
The cutest project in DeFi is aiming at raising 50 million USD by the end of the year. According to data, the Big Eyes presale so far has managed to raise a whopping 1 million dollars.
The Big Eyes platform is going to be a place for creatives, artists, and anybody who is really "hungry for a change."
Disclaimer: This is a paid release. The statements, views and opinions expressed in this column are solely those of the content provider and do not necessarily represent those of Bitcoinist. Bitcoinist does not guarantee the accuracy or timeliness of information available in such content. Do your research and invest at your own risk.