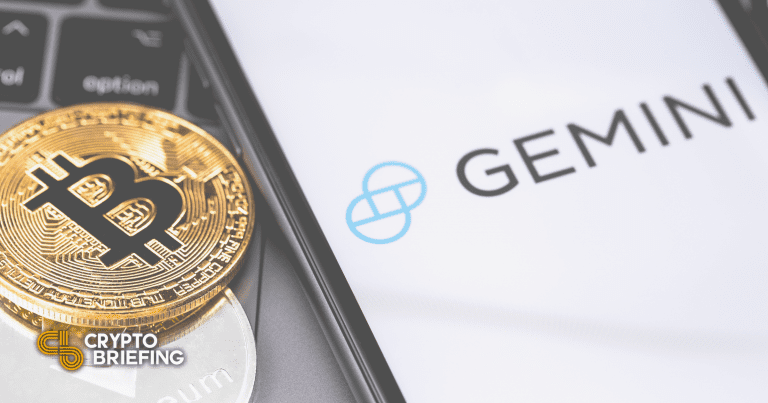 Key Takeaways
Cryptocurrency exchange Gemini announced that it will support Polygon (MATIC) staking starting today.
Support for Ethereum (ETH), Solana (SOL), Polkadot (DOT), and Audius (AUDIO) will be added in the future.
The service is being introduced as Ethereum prepares to transition from mining to staking with "the Merge."
Gemini has announced support for staking, allowing users of its exchange to earn rewards on eligible crypto assets.
Gemini to Offer Staking
Gemini will support staking beginning today, August 18.
In an announcement, Gemini said that users will initially be able to stake and earn rewards on Polygon's MATIC token. It also said that Ethereum (ETH), Solana (SOL), Polkadot (DOT), and Audius (AUDIO) staking will be available in the near future.
With the exception of Audius, all of those tokens are among the 15 largest cryptocurrencies by market capitalization.
The company contrasted staking with Gemini Earn, another service that generates yields on deposited crypto. Whereas Gemini partners with third-party borrowers for its Earn service, its staking service will derive rewards from blockchain validation.
It is not clear whether Gemini plans to run its own validator nodes or whether it will work with external validators.
Gemini notes that users who stake with its service will benefit from reduced technical requirements. Gemini will cover infrastructure costs, gas fees, and slashing penalties. It also offers an institutional approach to security rather than having users manage their own keys.
Gemini staking will be available in three countries: Singapore, Hong Kong, and the United States (except for New York).
Franck Kengne, Product Manager at Gemini, says that the introduction of staking "underscores [Gemini's] commitment to offering a full suite" of services. He added that "staking is an important next step" in providing new options for customers.
Gemini is among the oldest and most-recognized exchanges. However, its trading volumes are relatively low: it handled just $52 million over 24 hours, whereas its competitors handled hundreds of millions or billions of dollars in the same period.
Today's news comes as Ethereum prepares for its "Merge." That event is slated for mid-September and will fully transition the network from Proof-of-Work mining to Proof-of-Stake.
Other crypto exchanges including Coinbase, Binance, Kraken, FTX, Kucoin, and Crypto.com, have also introduced staking services in recent months and years. Coinbase, however, recently said that it would prefer to discontinue its staking service in the unlikely event that it is compelled to censor Ethereum.
Disclosure: At the time of writing, the author of this piece owned BTC, ETH, and other cryptocurrencies.