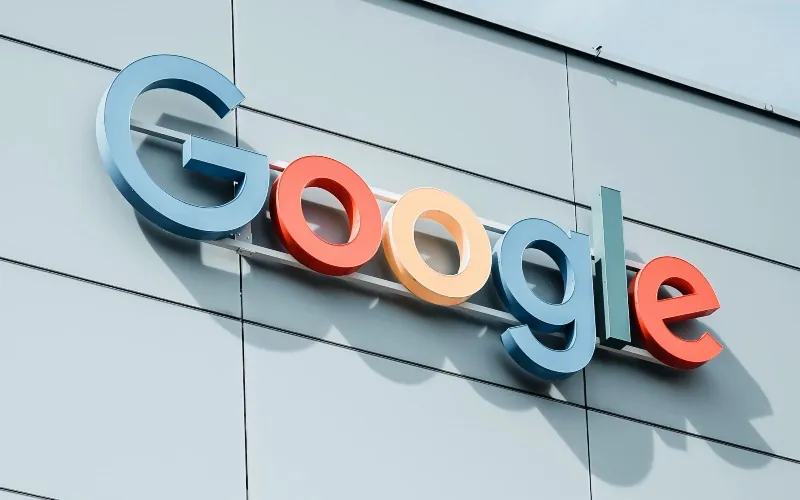 Google is the world's biggest backer of cryptocurrency and blockchain companies.
The tech giant's parent company Alphabet invested $1.5 billion into just four crypto startups since September 2021, according to a report from Blockdata.
The companies backed were digital asset custody platform Fireblocks, Web3 game company Dapper Labs, Bitcoin infrastructure tool Voltage and venture capital firm Digital Currency Group.
Samsung was the most active investor in the period, backing 13 companies with a total investment of $979.2 million.
BlackRock and Morgan Stanley invested more than Samsung – $1.2bn and $1.1bn respectively, but across just three and two rounds of funding.
Goldman Sachs was fifth with $698m across five investment rounds, followed by BNY Mellon ($690m in three rounds) and PayPal ($650m in four rounds).
A total of 61 blockchain or crypto companies – active in over 20 industries and 65 use cases – received funds across 71 rounds from 40 funders, the report said, with $6bn invested. 
Of these, 19 companies offered some form of non-fungible tokens.
"Banks have started to increase their exposure to crypto and blockchain services given increased client demand," the report stated.
"Traditional corporations [such as Samsung] are already supportive of the blockchain landscape, as indicated by the funding trend over the years."
Cryptocurrency shorts
Samsung is looking to launch its own cryptocurrency exchange based in its native South Korea. It previously attempted to develop a crypto trading platform in 2021 but struggled to acquire the necessary talent.
Skybridge Capital CEO Anthony Scaramucci says Bitcoin has not yet reached the bandwidth of a billion wallets required for it to be considered a hedge against inflation. He told CNBC that BTC is still an "early adopting technical asset".
Pavel Durov, founder of encrypted messaging app Telegram, likes the idea of NFT-like smart contracts to auction popular usernames. He said domain name auctions by The Open Network (TON), a layer-1 blockchain originally designed by the Telegram team, had been a success.
A new outlet, Platypus Terminal, claims to give its members industry insights to keep them one step ahead while investing in crypto. It provides access to research, analysis and blockchain discussions.
Crypto prices
The overall market cap of the more than 20,600 coins is at $1.01 trillion at the time of writing (7am UK), a 1.7% decrease in the last 24 hours.
Market leader Bitcoin – the original cryptocurrency created by the mysterious Satoshi Nakamoto – lost 1% to $21,000. BTC is 12% down on a week ago.
Ethereum, the second most valuable crypto coin – created as a decentralised network for smart contracts on the blockchain – fell 2% to $1,575. ETH is 16% down over the course of a week.
Binance Coin is a cryptocurrency created by popular crypto exchange Binance to assist its aim in becoming the infrastructure services provider for the entire blockchain ecosystem. Its BNB token dropped 1% to $295, leaving it 7% down over seven days.
The XRP token of Ripple, a payment settlement asset exchange and remittance system, acts as a bridge for transfers between other currencies. XRP fell 1% to 33.5c, with its price 10% down on seven days ago.
Cardano is an open source network facilitating dApps which considers itself to be an updated version of Ethereum. Its ADA token, designed to allow owners to participate in the operation of the network, dropped 2% to below 45c and is 19% down in a week.
Solana is a blockchain built to make decentralised finance accessible on a larger scale – and capable of processing 50,000 transactions per second. Its SOL token shed 5% to $34.38 and is 20% lower than its price a week ago.
Meme coin DOGE was created as a satire on the hype surrounding cryptocurrencies but is now a major player in the space. DOGE fell 2% to 6.7c and is 15% down over seven days.

Polkadot was founded by the Swiss-based Web3 Foundation as an open-source project to develop a decentralised web. Its DOT token, which aims to securely connect blockchains, lost 2% to $7.23 and is 17% down on its price a week ago.
Polygon aims to securely connect blockchains as a sort of decentralised internet. Its MATIC token dropped 2% to 80c, while it is 15% down in a week.
Avalanche is a lightning-quick verifiable platform for institutions, enterprises and governments. Its AVAX token fell 4% to $21.94 and is 20% down in a week.
To see how the valuations of the main coins have changed in recent times – and for round-ups of recent cryptocurrency news developments – click here.
For valuations of the top 100 coins by market cap in US dollars, plus 24-hour price change, see below.