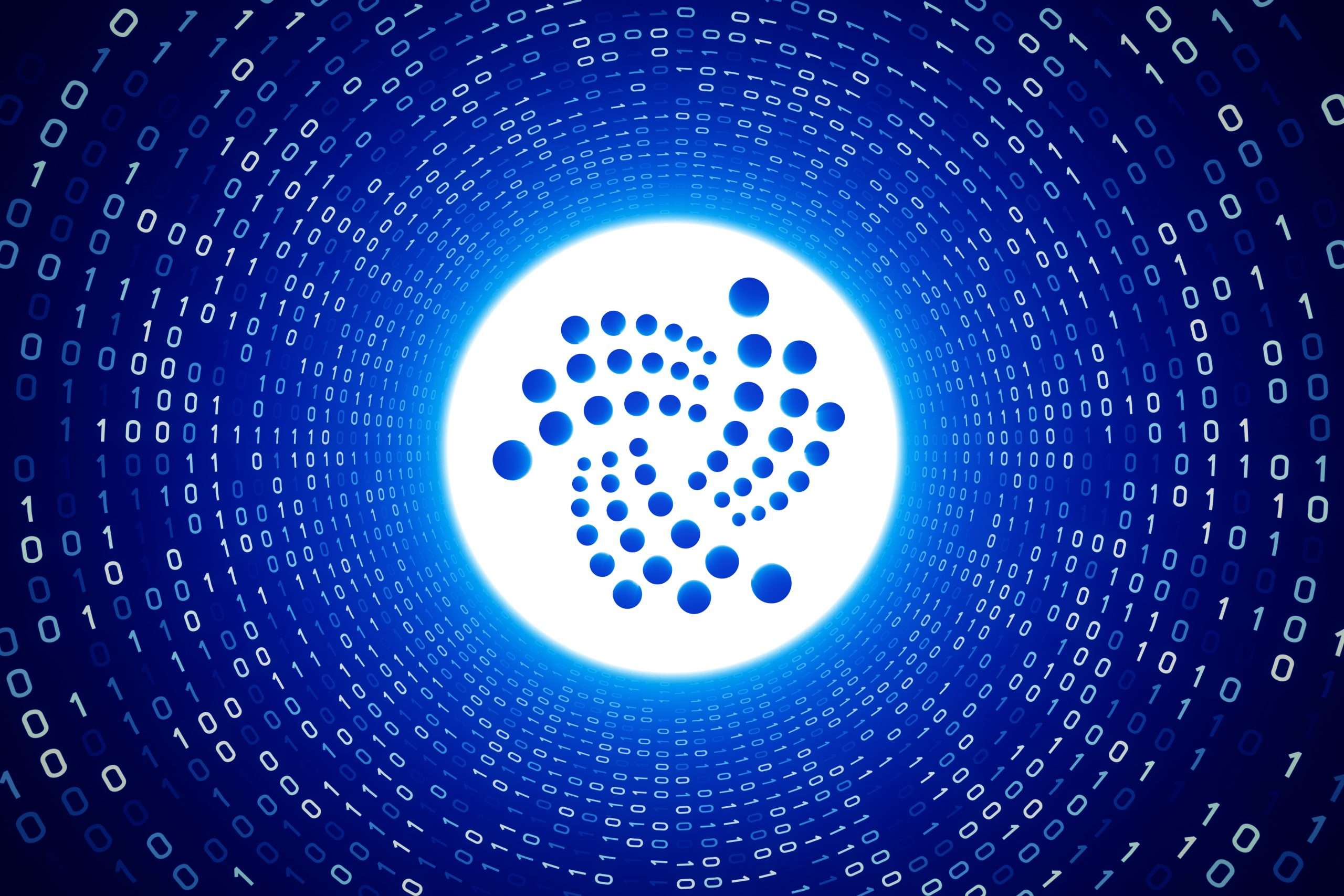 Source: 42pixels – Shutterstock
The IOTA Foundation has announced the beta release of it Smart Contracts. 
The new release comes with a series of interesting features, including zero fees and EVM compatibility.
---
The IOTA Foundation has announced the release of its IOTA Smart Contracts Beta today, 21st October. The beta release of the Smart Contracts came with a series of other new exciting features. The advantageous features that come with the Smart Contracts Beta include fully programmable smart contracts, interoperability between smart contracts, and low-to-zero fees. Others are choosing programming languages, Ethereum Virtual Machine (EVM) compatibility, and automatically generated and verified boilerplate code. The fully functional Smart Contracts also aims at resolving some current scalability and transaction fee issues in the crypto space.
The newly-released Smart Contracts Beta technology is versatile and interoperable with exceptional features that complement the current standard in the industry set by its predecessors such as Ethereum. It comes with Ethereum Virtual Machine support. Hence, users can choose between three programming languages: Ethereum's Solidity, Rust, and Go to further incentivize testing. In addition, the release comes with zero-fee smart contracts. This supports the Foundation's commitment to the two cornerstone principles of this emerging digital economy- interoperability and standardization. 
It's time to add a new layer of utility to #IOTA and enter Web3. Smart Contracts Beta is out!?
✔️#EVM support
✔️Solidity, Go (TinyGo) or Rust #SmartContracts
✔️Sharded chains, w/ full interoperability
✔️Define token incentives and fees (or go #feeless)https://t.co/srEehlWyMn pic.twitter.com/tXJN0oehMh

— IOTA (@iota) October 21, 2021
With the Smart Contracts Beta, IOTA offers users a first-time opportunity to create and execute custom smart contracts on a feeless network. The Smart Contracts allow developers to set their own execution fees. This spurs the possibility of reducing fees, considering that different chains can compete to execute a smart contract. 
IOTA Smart Contracts Beta introduces interoperability and scalability 
Another unique feature of IOTA Smart Contracts is its interoperability and scalability. With this, all Smart Contracts will be able to wrap assets onto the base layer by leveraging native tokenization on the ledger. Hence, all smart contracts and digital assets developed on the IOTA network are fully interoperable with no need for trusted relays. This will allow dApp developers to enjoy powerful new composability. Also, this will introduce more possibilities for users to engage in the ecosystem. 
Furthermore, the Smart Contracts Beta comes with more amazing features like the Smart Contracts Schema tool. This new feature involves the automatic generation of many of the standard-form sections of smart contracts. Users can now begin to input the functionalities they desire to include into the smart contract that they are writing. With the newly introduced feature, the system will automatically initiate and test the appropriate boilerplate code. According to the IOTA Foundation, the Schema tool is currently working on Go and Rust smart contracts. As time goes on, the functionalities of IOTA Smart Contracts will expand in the future. Also, it will include more convenient features such as automatically-generated client codebase libraries. 
In a statement, the co-founder and chairman of the IOTA Foundation, Dominik Schiener, said: 
We have integrated some of the defining features of IOTA – interoperability, flexibility, feeless transactions – into a smaller contract solution for a new generation that we believe will become industry standard once it is released on the IOTA mainnet.