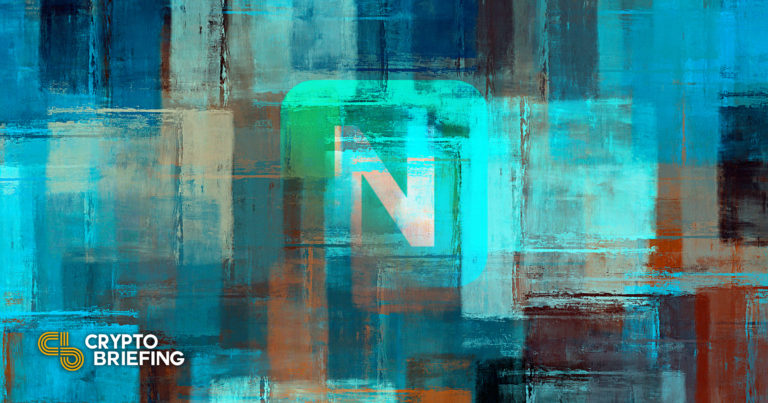 Key Takeaways
Nifty Gateway emerged as an NFT market leader by focusing on leading crypto artists and celebrities.
It failed to capitalize on key NFT trends as the space boomed and faded into irrelevance as a result.
The platform's shoddy user experience also explains why it has lost its dominance.
Crypto Briefing explains how Gemini's once-beloved Nifty Gateway marketplace got it wrong. 
Nifty Gateway Loses Market Lead 
Not long after I joined Crypto Briefing, in December 2020, I remember covering a story about a digital artist who was just starting to grow a fanbase in the crypto art community. His name was Mike Winkelmann, and he'd just made over $3.5 million from his second drop on the NFT marketplace Nifty Gateway. A few months later, the artist better known as Beeple would rock the world by selling another piece in an earth-shattering $69 million auction at Christie's. That sale sent Beeple into the stratosphere and helped the buzzy creator-focused technology that was starting to take off on Ethereum go mainstream. Crypto was everywhere, and NFTs were cool now. 
One of the earliest to board the NFT train, the Gemini-owned Nifty Gateway benefited from the hype. It organized big drops from other artists like Beeple and had a knack for pulling in stars of the music world who were looking to cash in on the trend. When Eminem, The Weeknd, Steve Aoki, and Grimes entered the space in early 2021, they all used Nifty Gateway to sell their wares. 
But where Nifty Gateway started out as a market leader, it soon lost its place on the throne. When the CryptoPunks collection started to rally following Beeple's Christie's sale, the market's attention shifted to avatar-based characters that took the form of tokenized "JPEGs." Bored Ape Yacht Club, now the world's biggest NFT collection, launched a few weeks later, and crypto regulars soon realized they would need to rock their own PFPs to show that they were committed to Web3. OpenSea, the trading venue of choice for PFP speculators, enjoyed soaring volumes as NFT mania peaked in the summer of 2021, taking a 2.5% cut on every sale and growing in size even after a major insider trading scandal and occasional listing bugs. Nifty Gateway, meanwhile, stayed laser-focused on its curated drop strategy, flitting between showcasing emerging artists with big promise and celebrity cash grabs aimed at newcomers who would disappear months later. 
Marketplace Failed to Specialize
Other trends like generative art and photography caught on as NFTs went big, but Nifty Gateway moved too slowly. It stuck to its scattered listing strategy, focusing on "editions" and retail-friendly credit card purchases (more on that later). Once all the celebrities had sailed off into the sunset when the crypto market crashed, it also failed to specialize. Art Blocks had the best generative art pieces, SuperRare had the best 1/1s, but Nifty Gateway wasn't the best at anything (it tried to go for the high-end market, but honestly, there haven't been many major collections that have dropped on there since Beeple). 
Of course, the big winner of the boom was OpenSea. But the world's top NFT marketplace, which saw $5 billion in monthly trading volume at its peak in January 2022, works differently from Nifty Gateway in that it caters to the secondary market. When you buy an NFT on Nifty Gateway, you're usually collecting from the creator as part of an organized drop. It also has a secondary marketplace, but few if any collections get any meaningful traction after the initial sale, and sellers face handing over a 5% plus 30 cents chunk to Nifty Gateway (most other platforms charge 2.5% or less). 
OpenSea, on the other hand, lists practically everything worth paying attention to. Even if something gets minted on Art Blocks, it usually appears on OpenSea minutes later. The interface makes it easy for anyone to list their assets for a set price or accept bids, which helped secondary trading volumes on all of the big collections soar. Unlike Nifty Gateway, it also recognized the growing demand for NFTs that weren't minted on Ethereum. 
User Experience Issues 
It's not like Nifty Gateway is the only marketplace that lost out to OpenSea, but I was reminded of why it failed this week when I tried to buy an open edition piece from one of my favorite emerging digital artists. This was a special drop that required owning one of the artist's pieces to participate. First, I had to sign in with my Ethereum wallet or email login to prove that I was a holder, and then I would be able to purchase. I prefer to use ETH as a payment method over fiat cards, which also meant I had to fund Nifty Gateway's prepaid wallet linked to my account (it's promised that direct ETH payments are "coming soon" for months now). 
Once I was logged in and had my ETH deployed, I had to participate in the auction within a set time window. I ran into issues here because it was telling me it would only accept a "global bid." I spoke to the artist and they told me that the auction had been extended due to technical issues. The following day, when I returned to buy the piece, the purchase appeared to go through but it still wouldn't appear in my wallet. Customer service told me that this was normal and my purchase was confirmed, but there was no way of checking that on my dashboard, and it still isn't appearing 24 hours later. The MetaMask login icon is also bugging out so I can't even access my account without my email and password. Once I do get in and the NFT appears, I'll have to move it out of Nifty Gateway to store it with my other NFTs. 
With so many user experience issues, it's easy to see why Nifty Gateway isn't a big player in the NFT market anymore. The platform rarely lists what the market actually wants, and when it does, you can't even buy or trade the drop without running into issues. To any creators considering housing their work on the platform, I would urge you to look elsewhere if you can. To the collectors and flippers, I'd say you're better off with OpenSea or a more decentralized alternative like LooksRare where you can buy and trade almost anything without enduring long wait times and customer service chats—but you probably already know that anyway. "We will not rest until 1 billion people are collecting NFTs," Nifty Gateway claims on its website. And they're right to have conviction; NFTs may well hit 1 billion users in a decade or two. It's just that no one will be collecting them on their clunky marketplace. 
Disclosure: At the time of writing, the author of this piece owned ETH, some Otherside NFTs, and several other cryptocurrencies.