Bitcoin price has not only swept key swing lows, as noted in last week's articles, but it has also reached its first recovery level target. While the recovery rally was as quick as it was a surprise, investors can hope for a minor retracement to get on the next leg-up.
Cardano price has been forming a liquidity fractal since June 18, and each time this pattern occurs, a bullish move follows. The latest occurrence of this fractal was on August 28, which was followed by a quick run-up that has not quite reached its target yet.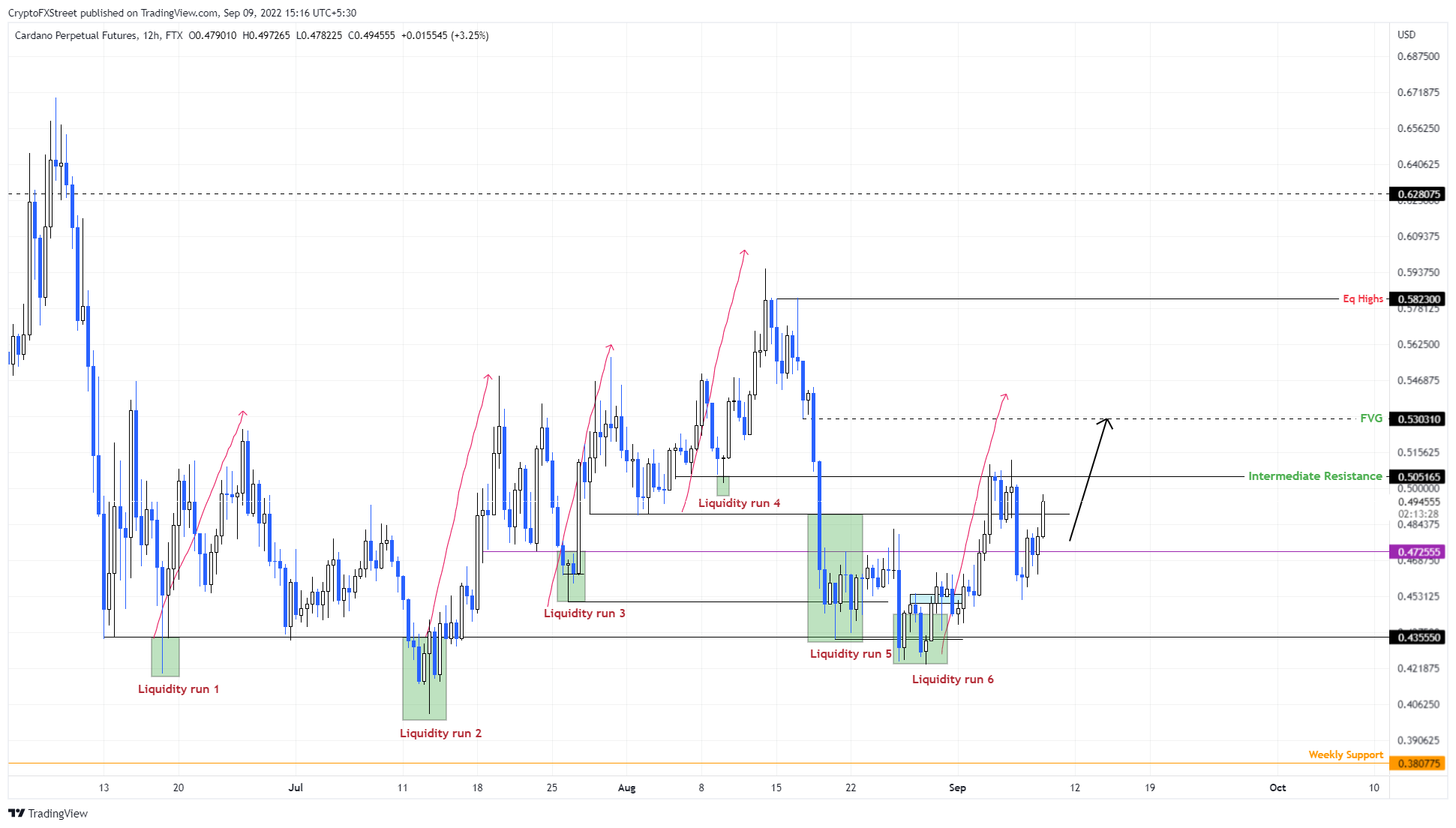 Polkadot (DOT) price pops up another 3% during the European trading session as markets are reassessing the situation and the Queen of England passes away. Positions are being squared across the board with the dollar on the backfoot, opening up room for cryptocurrencies to move higher. DOT price could be on the verge of breaking above a big technical cap opening up further expansion going into the week ahead.