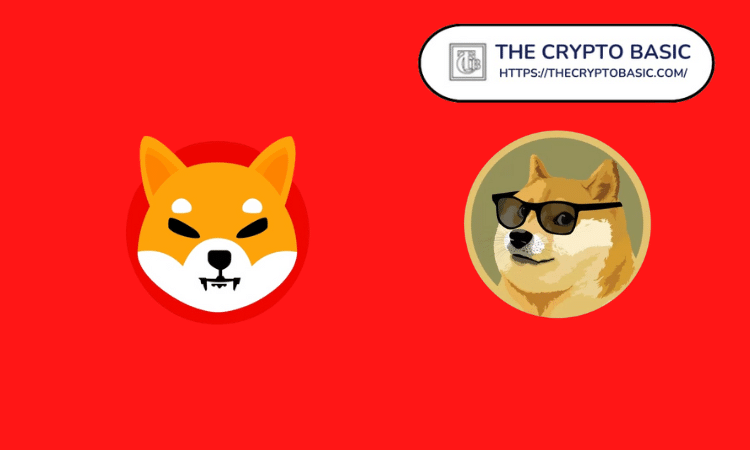 Gokhstein does not think choosing a side in the doggy meme coin battle is necessary.
In a tweet yesterday, former US Congressional candidate and founder of Gokhstein media, David Gokhstein, once again expressed the sentiment that it is ok to hold both Shiba Inu and Dogecoin.
"I can be in both SHIB and DOGE. 
Telling me I can't is like saying I can't have a iPhone and a Samsung," the crypto-loving entrepreneur wrote.
I can be in both $SHIB and $DOGE.

Telling me I can't is like saying I can't have a iPhone and a Samsung.

— David Gokhshtein (@davidgokhshtein) September 19, 2022
Notably, in June, Gokhstein had asked crypto Twitter which of the doggy meme coins they prefer to hold. With the tweet on Monday, Gokhstein appears to provide his answer for at least the fourth time this year.
Gokhstein first expressed this sentiment in April, asserting that he is allowed to hold both tokens, elaborating that it made no sense to ignore one in favor of the other when both have the potential to be very profitable. The Gokhstein media founder would reiterate this stance twice in May, on May 8 and May 25, respectively.
It is worth noting that Shiba Inu and Dogecoin are both doggy-themed meme coins with a strong community following. Notably, the former is seen as a Dogecoin spin-off, coming into the crypto space in August 2020, 7 years after Dogecoin and dubbing itself the "Dogecoin killer." Consequently, both communities have seen themselves locked in a competition for meme coin supremacy.
However, Gokhstein has continued to assert that this mindset is unnecessary. Instead, the entrepreneur continues to assert bullish sentiment for both, hailing their ability to bring more people into the crypto space.
Notably, Shiba Inu continues to see increased engagement on social media despite the market downturn, as recently reported by The Crypto Basic. It comes as the ecosystem is currently in the process of launching its card collection game, Shiba Eternity, globally, even as the community anticipates the launch of its Layer 2 solution Shibarium in Q4 2022. 
On the other hand, Dogecoin continues to see support from the world's richest man Elon Musk. The billionaire recently received only Dogecoin payments for the Tesla Cyberwhistle, which sold out in a few hours. Additionally, the network has seen increased development activity in recent months with innovations to the MyDoge wallet and the launch of its own C library. 
Dogecoin is currently the 10th largest crypto project by market cap, trading at the $0.05844 price point, with a market cap of $7.76 billion. While Shiba Inu ranks 14th, exchanging hands on mainstream exchanges for $0.00001092, with a market cap of $6 billion.
– Advertisement –