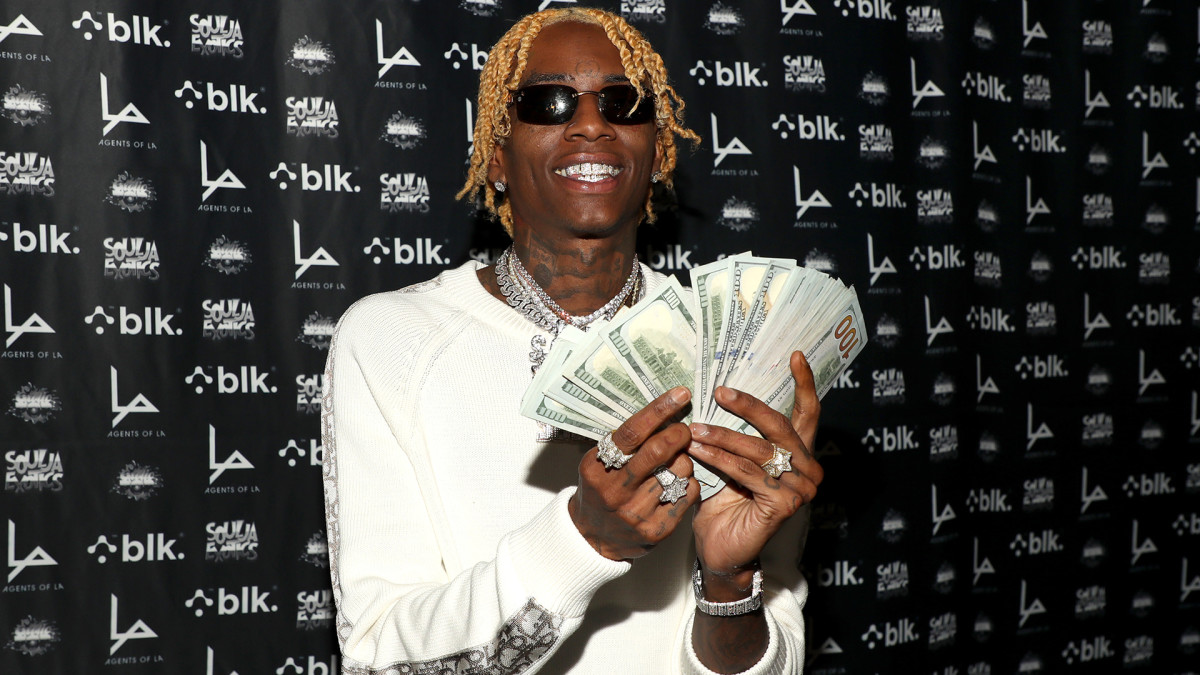 Soulja Boy, Lil Yachty, and Jake Paul are among those named in a class-action lawsuit over an alleged "pump and dump" scheme meant to benefit SafeMoon founder and CEO Braden John Karony and other top-level executives, per ClassAction.org.  
Soulja, Yachty and Paul, along with Nick Carter and YouTuber Ben Phillips, were used to promote SafeMoon and increase the number of investors, in exchange for tokens. Their endorsements increased the value of tokens while misleading statements shared with investors led them to believe the best was yet to come. However, the suit alleges that this entire approach served as a "slow rug pull" ploy. 
By the end of 2021, SafeMoon tokens cratered and have since struggled to stabilize. "On Dec. 31, 2021, the price of the SafeMoon Token hit a low of $0.0000006521 per token, an over 80 percent drop from its height during the Class Period, which it has not been able to recover," the lawsuit reads. "As of the filing of this Complaint, the trading volume for the SafeMoon Token has plummeted to around only $60,000."
Created in March 2021, the SafeMoon token lived by the alarmingly suspect phrase, "safely to the moon," as if to suggest that this latest entry in the cryptocurrency game would reach new heights in a "safe" manner. As the celebrities attached to SafeMoon were driving up its investor numbers, the company was notifying them of "token burns," or removing a certain number of tokens from circulation. Investors were led to believe that this method would surely increase the value of their tokens.
SafeMoon allegedly informed investors less than a month into its inception that their profits would be "going to the 'moon' imminently" after nearly four trillion tokens were "burnt." When the shine from the celebrity endorsements wore off, and token trading volume started to plummet, SafeMoon utilized that same approach once again and it worked. 
SafeMoon's marketing efforts extended to YouTube ads, social media awareness, and even a billboard in Times Square. All of which worked to build up the value of its tokens, but over time, trading volume dipped. SafeMoon was able to successfully revitalize its value with the "imminent" arrival of the wallet, but as investors were waiting for the company to live up to its promise, Hank Wyatt resigned as chief technology officer and sold his tokens to unsuspecting investors. The suit alleges Wyatt "knew or should have known" about the wallet's failed launch.  
One day after Wyatt's resignation, Jack Haines-Davies stepped down, causing the price of tokens to go "from a close of $0.000000153 on Sept. 9, 2021 to the low for the day of $0.00000119 on Sept. 10, 2021." A number of other execs went on to leave SafeMoon "under similar circumstances."