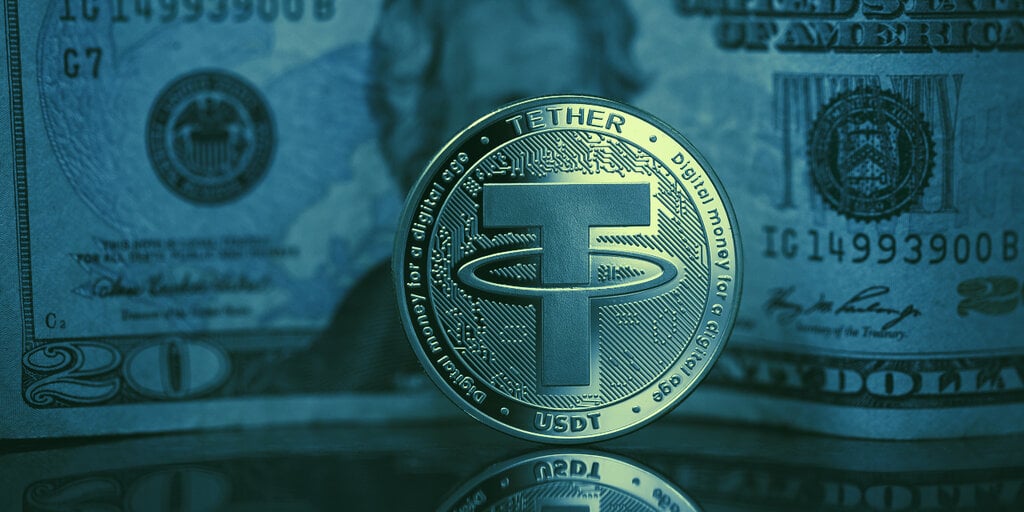 Tether, the issuer of the industry's largest stablecoin USDT, today published its latest quarterly attestation report for the token' reserves.
The USDT stablecoin is reportedly backed by the U.S. dollar, meaning that holders are expected to be able to redeem their holdings to an equal amount of the greenback at any time—provided the company has enough cash reserves to do that.
With a market capitalization of $67.5 billion, USDT is also the third-largest cryptocurrency behind Bitcoin and Ethereum only, and with so much at stake it's little wonder Tether's reserves have been under constant scrutiny.
Tether Releases Independent Auditor Report From Top 5 Accounting Firm BDO, Reinforcing its Dedication To Transparency And Revealing Another Major Cut To Commercial Paper Holdingshttps://t.co/an5O5KX8xd

— Tether (@Tether_to) August 19, 2022
Today's independent report, completed by Tether's new auditing firm BDO Italia, breaks down the assets held by the company as of June 30, 2022, and asserts that consolidated total assets amounted to at least $ 66,409,619,424.
Tether stressed that its consolidated assets exceeded its consolidated liabilities, which totaled $66,218,725,778.
"We are fully committed to maintaining our role as the leading stablecoin in the market," Paolo Ardoino, CTO of Tether, said in a statement. "The utility of Tether continues to be supported by the transparency of its reserves and has been a leading source of stability allowing us to build a tool for the global economy.
Tether's exposure to commercial paper
The report also confirmed a more than 57.5% decrease in Tether's commercial paper holdings over the prior quarter from $20 billion to $8.5 billion. Tether said this aligns with the company's plans to cut its exposure to commercial paper down to $200 million by the end of August 2022 and to zero before the end of the year.
The company also said that it increased its holdings of cash and bank deposits by 32% over the reported period.
According to Tether's Q1 assurance report released back in May, the company held about 86% of its reserves in cash and short-term deposits, 4.5% in corporate bonds, 3.8% in secured loans, and 6% in "other investments," including "digital tokens."
Commercial paper is a type of security issued by large corporations to pay for short-term debt obligations like inventory or payroll.
Earlier this year, rumors circulated that a portion of Tether's commercial paper portfolio was "85% backed by Chinese or Asian commercial papers and being traded at a 30% discount."
Tether denied those claims, saying that the rumors were fabricated to "induce further panic in order to generate additional profits from an already stressed market."
Although Tether has not disclosed which companies issued its commercial paper, today's report claims that "the average rating of commercial paper and certificates of deposit has improved and continued to range from A-1 to A-2."
Tether announced that it had hired BDO Italia as its new accounting firm on Thursday, to publish monthly attestation reports for the USDT reserves and thus deliver "considerable transparency for those holding Tether tokens."
Many, however, still await that Tether will publish an audit report from a "Big 4" accounting firm, rather than an "assurance opinion," as the issuer of the USDT stablecoin calls it.
Stay on top of crypto news, get daily updates in your inbox.