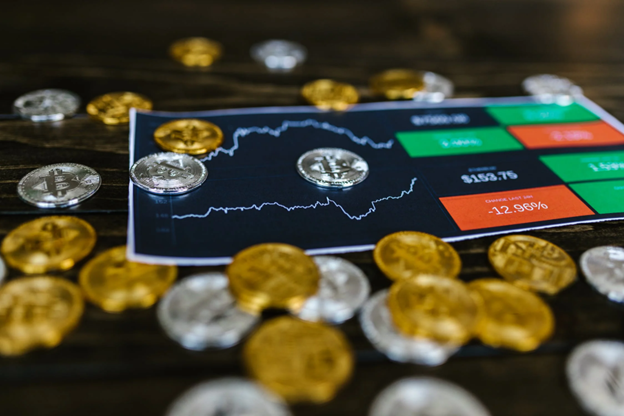 A common question among cryptocurrency enthusiasts is "How To Invest in The Bear Market?" Experts believe that cryptocurrencies such as Big Eyes (BIG) and Shiba Inu (SHIB) could be excellent investments in the 2022 bear market.
In this article, we'll examine why experts think Big Eyes (BIG), Shibu Inu (SHIB), and Chiliz (CHZ) are the cryptocurrencies to watch.
Shiba Inu
Shiba Inu (SHIB) is an Ethereum-based altcoin whose mascot is the Shiba Inu, a Japanese breed of hunting dog. Shiba Inu (SHIB) is a meme coin widely regarded as an alternative to Dogecoin; in fact, Shiba Inu supporters refer to it as "the Dogecoin killer."
The project was created in response to a simple question: "What would happen if a cryptocurrency project was entirely managed by its community?" Ryoshi, the cryptocurrency's founder, attributes its creation to an experiment in decentralized spontaneous community building.
According to Ryoshi, collective decentralization can create something far more powerful than a centralized team could.
Ryoshi chose the Ethereum blockchain to build the Shiba Inu (SHIB) ecosystem because it was already secure and well-established, allowing the project to remain decentralized.
Shiba Inu (SHIB) was the most talked-about cryptocurrency recently as meme coins experienced a significant run on the market and saw gains of up to 30% in just one day.
Chiliz
The Chiliz (CHZ) network, which runs on the Ethereum blockchain, is home to the CHZ token. It runs Socios, a blockchain-based sports entertainment platform that allows users to partake in the events of their favorite sports clubs. Chiliz (CHZ) is the most widely used digital token in sports and entertainment.
The Chiliz (CHZ) protocol provides a balance between active and passive fandom. It mints and distributes a limited supply of fan tokens to each sports organization on its network via smart contracts.
These fan tokens allow fans to connect with their favorite sports clubs and associations while opening up new revenue streams for these organizations. Fans can purchase fan tokens and pay for other transactions on the platform using the native CHZ token.
For example, through surveys and polls, fans can participate in and influence club-related decisions such as new jersey designs and messages the captain should wear on his armband. As a result, fans have a stake in their club by holding the CHZ token.
Big Eyes
Big Eyes (BIG) is a meme crypto project that aims to change how meme coins are perceived and used. Traditional meme coins exist only as comedic cryptocurrencies. They lack a solid foundation and have no impact on the real world.
On the other hand, the Big Eyes (BIG) crypto project will use its funds to support charitable organizations dedicated to preserving aquatic life. It will donate 5% of its cryptocurrency tokens to these charities.
Big Eyes (BIG) will donate 10% of all trading fees to these charities. This will provide long-term support to these organizations as they work together to reduce the effects of pollution on the environment and save the oceans and the animals that live in them.
Big Eyes (BIG) has proven to be a cryptocurrency project that provides excellent opportunities for its users to accumulate wealth while protecting the environment. Users can profit from NFT trading and the rewards derived from purchasing and holding the Big Eyes (BIG) tokens.
The Big Eyes (BIG) NFT marketplace will be a distinct feature of the ecosystem. It aspires to be one of the top ten largest NFT platforms in the cryptocurrency market.
It also features fantastic reward opportunities that will attract NFT designers worldwide. NFT creators will receive royalties for their work in perpetuity, meaning they get paid every time one of their NFT designs is traded.
The recent recognition that Big Eyes (BIG) received from crypto analysts has led to it being dubbed by many as the next big cryptocurrency. You can capitalize on this by using the links below to join the presale.
More on BIG:
Presale: https://buy.bigeyes.space/
Website: https://bigeyes.space/
Telegram: https://t.me/BIGEYESOFFICIAL
Disclaimer: This is a paid release. The statements, views and opinions expressed in this column are solely those of the content provider and do not necessarily represent those of Bitcoinist. Bitcoinist does not guarantee the accuracy or timeliness of information available in such content. Do your research and invest at your own risk.