Bitcoin (BTC) price action is enjoying October's mild weather, like many households. The feared spike in gas consumption seems to have been delayed for a few weeks leading to some relief amongst both investors and the general population. Additionally, gas prices plunged on Monday, falling back to their lowest levels since June, at the same time releasing some cash that could be invested into cryptocurrencies. Lead crypto Bitcoin along with several other assets also sees its price action at the cusp of breaking above a key technical bearish element.
MATIC price has been lingering inside a range for nearly three months. The recent retest of the range's lower limits has triggered a turnaround and run-up which has a high chance of continuing.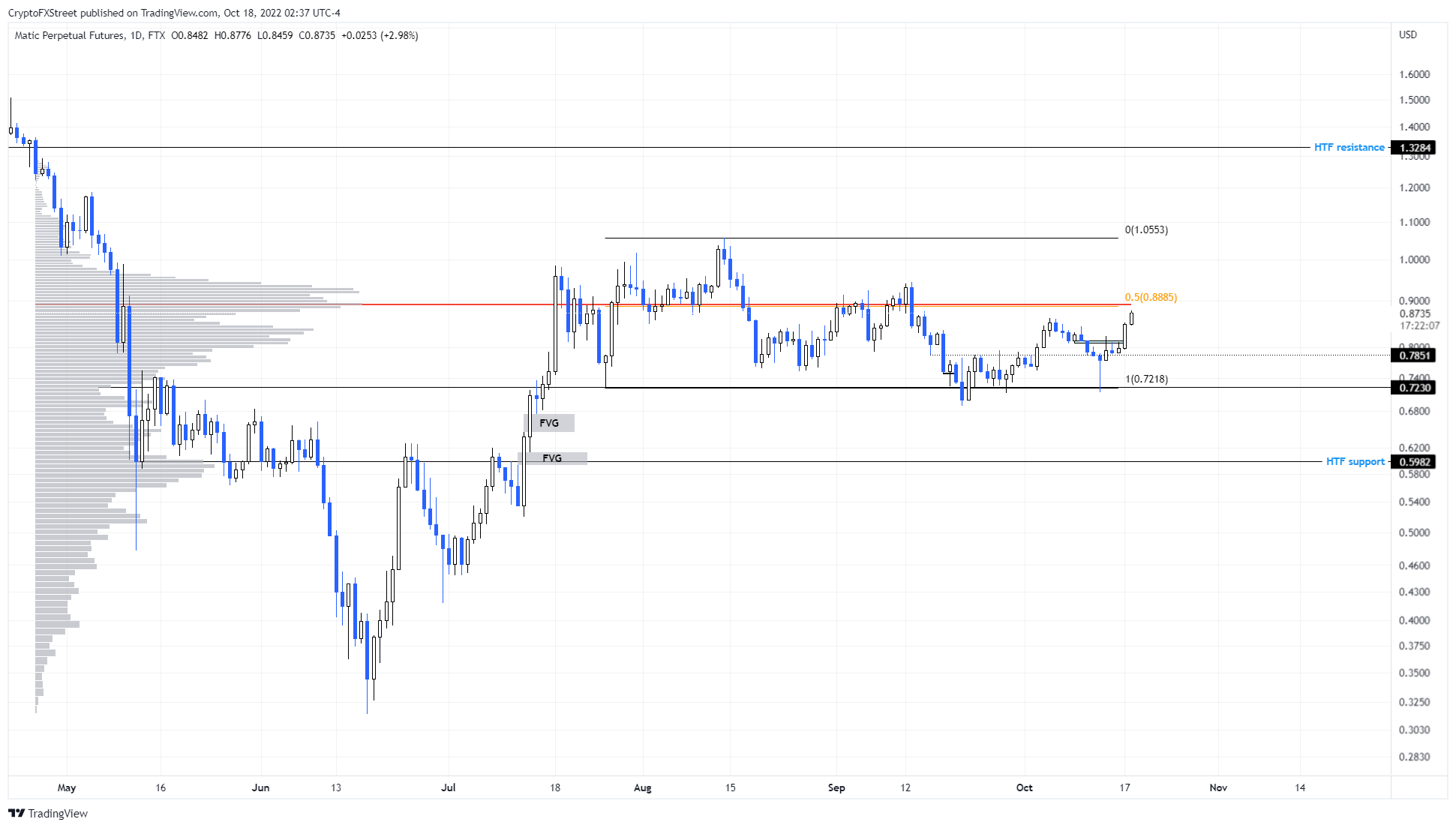 Polkadot price seems to be cooking up a bullish move from a technical perspective, but the general market conditions are not ripe. Therefore, investors need to be careful in making their moves based on technicals alone.