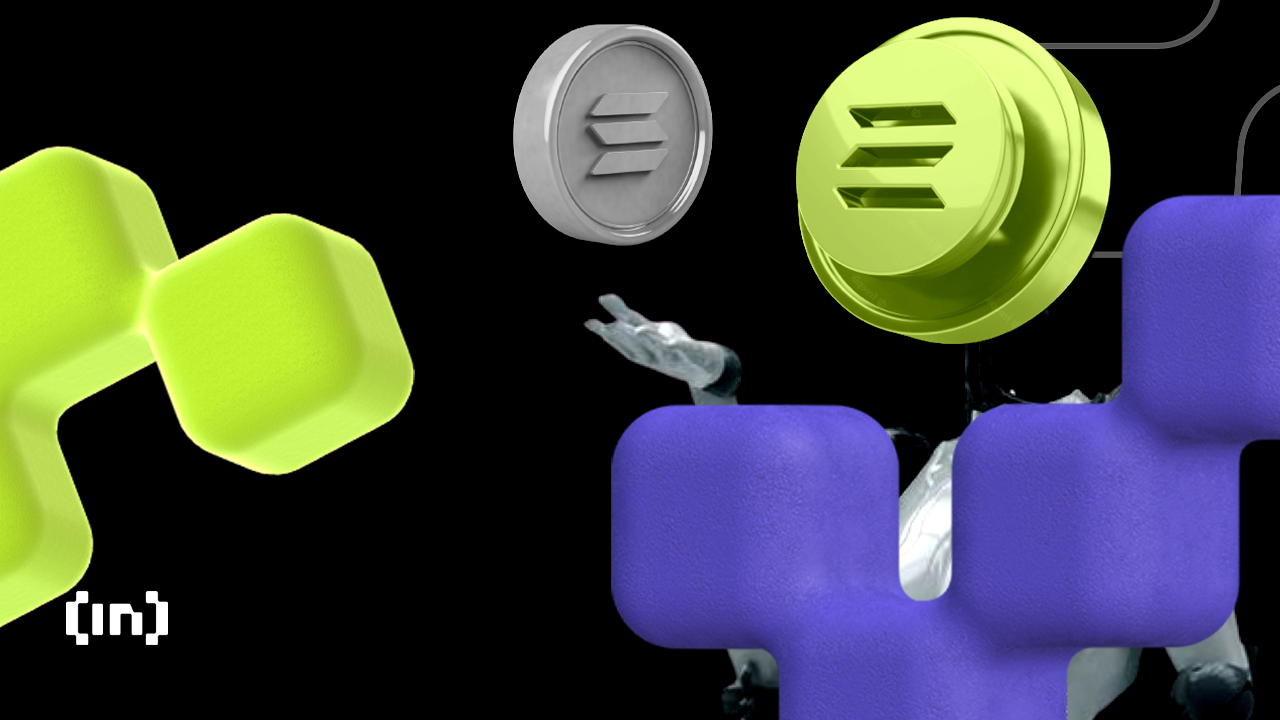 After a massive rally in 2021, cryptocurrency markets have this year crashed back down to earth. That's thanks to aggressive interest rate policies from global central banks as well as the war in Ukraine. Both factors have combined to put pressure on the broad crypto market.
Crypto founders are also to blame. Their dubious decisions and projects are responsible for the dramatic collapse of some of the existing 19,000 digital assets. The demise of the $40 billion Terra (LUNA) blockchain in May is nothing short of spectacular.
And so is the decline in the price of satirical token Shiba Inu (SHIB), so-called Ethereum-killer Solana (SOL), and gaming platform Axie Infinity (AXS). Even Bitcoin (BTC), considered some sort of benchmark in the industry, tanked sharply this year.
The Great Purge
Altogether, the total market value of all crypto assets dropped from around $3 trillion a year ago to $939 billion currently, according to Coinmarketcap.
It is the great purge, flashing out "excesses in crypto" as epitomized by the speculative rally in meme coins like SHIB last year.
One year on from their November 2021 peak, how have the above cryptocurrencies, all top 50 coins which outperformed last year, fared? We take a look below.
Shiba Inu
With strong community backing, this meme coin shot through the roof in 2021. SHIB soared around 43 million percent throughout the year, rising from $0.000000000077 to an all-time high of $0.00008616 on Oct. 28, 2021, according to CoinGecko.
The numbers don't make sense. Too many zeroes. It can be confusing. But SHIB represents the value that's just a fraction of one cent. The popular meme coin, created to make up for what rival Dogecoin (DOGE) lacked in functionality, has plunged over 87% since its peak.
As of writing, SHIB is trading at $0.00001072, down 3% over the previous 24 hours. Over the past 52 weeks, the token has plunged 63%, and is down 68% year-to-date from $0.00003345 in January.
SHIB sneaked into the top 10 most valuable crypto assets during the meme coin euphoria of 2021, dislodging the likes of Litecoin (LTC) and Ripple (XRP). But the dog-inspired token has since fallen outside that range, falling to 14th, with a value of $5.95 billion in capitalization.
SHIB is building on strong community support in addition to a series of improvements being made on the network to boost its token price. On Oct. 6, Shiba Eternity game was launched and there are plans to unveil a metaverse and a layer two (L2) solution called Shibarium.
More than 410 trillion Shiba Inu tokens have so far been taken out of circulation in a process known as "burning", all part of a plan to help grow the SHIB price. No doubt, SHIB at $1 with current token supply numbers, initially set at one quadrillion, remains a pipe dream. At least for now.
Without utility, meme coins like Shiba Inu and Dogecoin "are examples of speculative hype-coins better classified as fun for gamblers on an unprecedented 24/7 global scale," as Mike McGlone, Bloomberg senior commodity strategist, previously said.
Terra (LUNA)
LUNA is the ill-fated native token of the Terra blockchain. It collapsed in dramatic fashion in May, spawning massive contagion that bankrupted some of the biggest firms in the industry. Hedge fund Three Arrows Capital (3AC), and lenders Celsius and Voyager are all casualties.
The Terra blockchain held some promise, ushering in the idea of a decentralized stablecoin that was backed by code. With hindsight, it was a terribly bad idea. In a cruel twist of fate, its $40 billion collapse turned millions of crypto investors into paupers overnight.
Yet, in 2021, LUNA turned many into millionaires after the token climbed by almost 15,800%. LUNA broke the psychological $100 mark in December, rising from just $0.65 in January. It hit a series of highs at different points in the year, eventually peaking at $119 on Apr. 5, 2022.
But it was soon downhill from there on. LUNA crashed to $0 a few weeks later after its sister token TerraUSD, a stablecoin, failed to keep its dollar peg. Terra co-founder Do Kwon, a pompous character who bet $11 million his project would never fail, became a fugitive.
Kwon had to create another token, a new LUNA, to placate those investors that lost money in his initial venture, now known as Terra Luna Classic (LUNC). At the time of press, the classic version of LUNA is trading at $0.00030057, up 2% on the day. It could be another meme.
The new LUNA, or Terra 2.0, rose 0.1% to $2.50. This specific token is down 87% since hitting a record of $19 on May 28, 2022. Terra might have eked its name into the annals of history as arguably the crypto market's own version of Lehman Brothers.
And Do Kwon would have to give himself up to the South Korean authorities who have been looking high and low for him.
Axie Infinity (AXS)
There is never a dull moment in crypto. In March, the Ronin Network, a sidechain for the crypto game Axie Infinity, was hacked for over $620 million in ETH and USDC. The attacker "used hacked private keys to forge fake withdrawals" from the Ronin bridge.
The hack became one of the biggest in decentralized finance (DeFi) history, eclipsing Poly Network's $611 million theft last year. But AXS, the governance token of the Axie Infinity gaming metaverse, took a beating.
After rising by more than 30,000% to hit an all-time high of $165 on Nov. 06, 2021, AXS has declined sharply this year. The token has plummeted 92% since its peak. AXS, which traded at $0.53 in January last year, is currently exchanging hands for $12.25, down 3.3% on the day.
Over the past 52 weeks, AXS has dropped from $122 and is down 87% year-to-date.
Solana (SOL)
Solana is a blockchain network that held a lot of promise when it was launched in 2020. It is one of those chains that aimed to dislodge the Ethereum blockchain from its dominance as the most widely used platform in crypto for money markets, NFTs, dApps, and much more.
But Solana appears to be struggling in that respect. The blockchain is plagued by issues of network outages, inconveniencing millions of users. To date, Solana has suffered a total of eight tech blackouts. The outages may be partly to blame for SOL's decline.
In 2021, the price of SOL rocketed over 10,500% to $180 by end of December. According to CoinGecko, the token peaked at $260 on Nov. 6, 2021, but has been in decline ever since. As of writing, AXS is trading at $32, down 78% from $147 a year ago.
Analysts predict that SOL will reach $45 by end of this year.
Bitcoin (BTC)
Considered by some as the benchmark currency of the crypto world, Bitcoin has been pummelled alongside tech stocks on Nasdaq, with which it has become more correlated.
BTC hit a record of $69,000 on Nov. 10, 2021, up nearly 140% from its opening price of about $29,000 at the beginning of the year. Amid worsening macroeconomic conditions and rising geopolitical tensions, Bitcoin fell sharply this year.
At the time of press, BTC is trading at $19,288, down 65% from $54,741 a year earlier. Since January, the asset has dropped 56% and continues to see volatility. Veteran trader Gareth Soloway expects that in the worst-case scenario Bitcoin will collapse to $3,500 this year.
For Be[In]Crypto's latest Bitcoin (BTC) analysis, click here 
Disclaimer
All the information contained on our website is published in good faith and for general information purposes only. Any action the reader takes upon the information found on our website is strictly at their own risk.