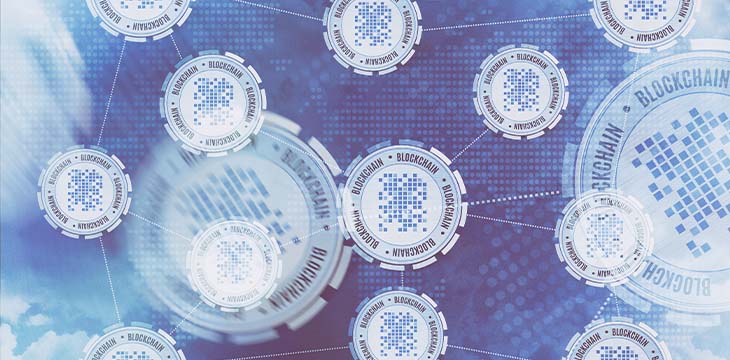 Last week, digital currency exchange Binance announced that a token bridge linked to BNB Chain (previously Binance Smart Chain) was hacked for $570 million.
Blockchain bridges have been exploited for more than $2 billion in over a dozen hacks this year, according to Chainalysis.
In response to the exploit, which also saw hackers mint up to $110 million of new BNB tokens, BNB Chain validators acted in a coordinated fashion to suspend operations after Binance alerted them to the attack. You can read a full analysis of what happened here.
The mask of decentralization is slipping
While high-profile digital currency proponents like Binance chief executive officer Changpeng Zhao like to paint blockchain technology as something "decentralized" and beyond the reach of the law, the lies at the heart of this philosophy are becoming increasingly apparent.
Last week, Solana developers reset the network for the umpteenth time after another network failure. Countless protocols have been exposed as run by a handful of insiders running things for their benefit. Now, "CZ" has shown the world he has the power to issue an order and halt an entire blockchain that was supposed to live by the creed of decentralization.
It's always been a lie, but it's becoming increasingly difficult to hide as these events pile up.
Enterprises should use a legally compliant blockchain with fixed rules
As we enter the era of utility, enterprises will need to think long and hard about the blockchains they build on.
Do they really want to build on chains like BNB run by shadowy operators like Binance, who have complete control over it? Not only has the firm in charge of this blockchain been kicked out of every jurisdiction it has ever operated in, but it has now made clear that it has absolute dictatorial control over its operations.
How would an enterprise app keep running and serving customers if CZ decided again to simply shut down operations because of another exploit? It wouldn't, and that's the problem with centralized, proof-of-stake systems.
On the other side of the spectrum, the Bitcoin SV blockchain, which is Satoshi Nakamoto's original design, is truly decentralized by virtue of the fact that the rules are set in stone and can't be changed by anyone. Likewise, nobody has the power to switch it off, and nobody has ever done so. The network has been up and running without a hiccup since Nakamoto released it.
Binance owners and developers owe fiduciary duties
Because the BNB blockchain operates like a shareholder database, given that only 44 validators stake the tokens required to achieve consensus on the network, its owners and developers owe fiduciary duties to those who have lost tokens and value as a result of the hack.
This point has long been argued by Bitcoin's inventor, Dr. Craig Wright, who took a Master of Laws at Northumbria University before releasing his system to ensure it was fully legally compliant. He is currently engaged in a lawsuit with BTC Core developers to recover unsplit bitcoin tokens, and he vehemently argues that BTC developers, and all others, have fiduciary responsibilities to network users.
Ultimately, all of this will be decided in court. Still, as the decentralization mask slips, it becomes clear that enterprises will need a reliable, scalable, and enterprise-ready blockchain to operate on. The lie of faux decentralization peddled by the BTC Core developers and the like for far too long is only a mirage that amounts to nothing in reality.
Follow CoinGeek's Crypto Crime Cartel series, which delves into the stream of groups from BitMEX to Binance, Bitcoin.com, Blockstream, ShapeShift, Coinbase, Ripple,
Ethereum, FTX and Tether—who have co-opted the digital asset revolution and turned the industry into a minefield for naïve (and even experienced) players in the market.
New to Bitcoin? Check out CoinGeek's Bitcoin for Beginners section, the ultimate resource guide to learn more about Bitcoin—as originally envisioned by Satoshi Nakamoto—and blockchain.